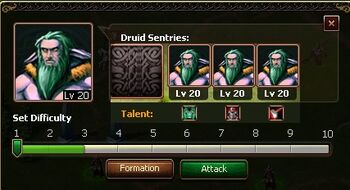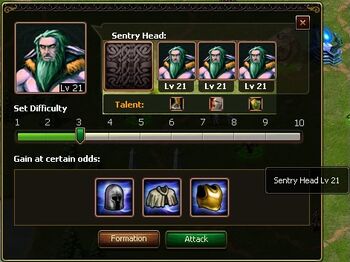 Explorer is a feature where players can utilize their armies for experience, prestiege, and other prizes. Treasure chests give cross medals (important for promotions) and other battles can yield spirit (important for improving soldiers) and can sometimes drop items such as armor or mounts.
Explore function has 24 free silver keys to unlock the rewards of battles won each day. Additional keys can be purchased and gold keys for better rewards can also be purchased. Setting the difficulty to a higher level also increases the difficulty of the fight and the amount of loot from a win.
Castlot has recently changed so that you can pass over battles you have already won to get around areas of the map you've already accessed without fighting your way through. This saves on soldiers and keys and can be very helpful when attempting to win cross medals.